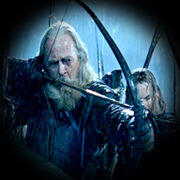 Yeoman Archers
are the ranged archer-infantry of
Rohan
. Yeoman Archers are not great archers, but can hold their own in many situations They, unlike Gondor Archers, have no melee attacks.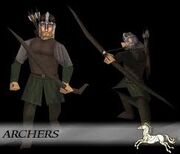 Requirements (BFME1 only)
Edit
Built from: Rohan Archery Range
Cost: 300
Command Points Taken: 15
Items in italics are exclusive to expansion
Ad blocker interference detected!
Wikia is a free-to-use site that makes money from advertising. We have a modified experience for viewers using ad blockers

Wikia is not accessible if you've made further modifications. Remove the custom ad blocker rule(s) and the page will load as expected.