This article pertains both to the power and the dragon itself.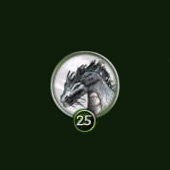 Summon Dragon is a fourth-tier Evil power available to Isengard and the Goblins. It summons a winged fire-breathing dragon under the players control. Unlike Drogoth, this dragon only takes flight when its one ability is used, where it can fly to a nearby spot. Normally, it crawls, breathing out long bursts of flame as its default attack.
This power was added in The Battle for Middle-earth II.

Power cost: 25 (4th tier)
Dragon's flame damage: 2000
Items in italics are exclusive to expansion
Items in italics are exclusive to expansion
Ad blocker interference detected!
Wikia is a free-to-use site that makes money from advertising. We have a modified experience for viewers using ad blockers

Wikia is not accessible if you've made further modifications. Remove the custom ad blocker rule(s) and the page will load as expected.