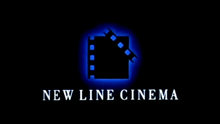 New Line Cinema (founded 1969), called in full New Line Film Productions Inc., is the American film-distributing studio that distributed all three Battle for Middle-earth games, as well as the Lord of the Rings movie-trilogy itself beforehand.
As of 2008 it has been merged with Warner Bros., which now is considered New Line's "owner", and has been a subsidiary of Time Warner since 1996.
External link
Edit
Ad blocker interference detected!
Wikia is a free-to-use site that makes money from advertising. We have a modified experience for viewers using ad blockers

Wikia is not accessible if you've made further modifications. Remove the custom ad blocker rule(s) and the page will load as expected.