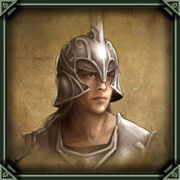 The Mithlond Sentries are a group of elves armed with pikes.
Mithlond— or the Grey Havens—is the port city of the Elves on Middle-earth's western shore. It is here that they craft boats in order to make their exodus into the West after many centuries in Middle-earth. Mithlond is one of the few Elven cities that is unprotected by dense forests or high mountains. This vulnerability requires that many well-armed soldiers maintain a vigilant watch over the surrounding territory. When the city is besieged, it is the Mithlond Sentries that form the first line of defense. Armed with long pikes and heavy armor, they can hold their own against cavalry.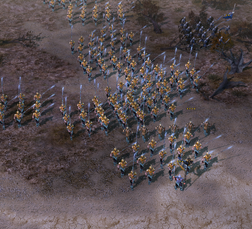 Requirements (BFME 2)
Edit
Recruited from: Elven Barracks
Cost: 300
Command Points taken: 60
Items in italics are exclusive to the expansion pack
Ad blocker interference detected!
Wikia is a free-to-use site that makes money from advertising. We have a modified experience for viewers using ad blockers

Wikia is not accessible if you've made further modifications. Remove the custom ad blocker rule(s) and the page will load as expected.