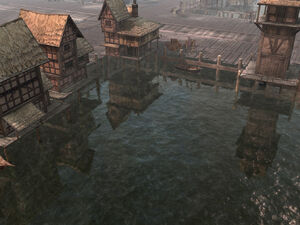 In Celduin River, the sixth Good Mission, King Dain and his Dwarves arrive at the human settlement of Celduin, which is under attack by Sauron's forces from Dol Guldur. They must repel waves of enemies, before being forced back to Erebor, as the Elven army itself is besieged, and can offer no help.
Objectives
Edit
Return to the docks.
Cross the shallows.
Repel the Mumakil assault.
Destroy the Mordor Fortress.
Dain must survive.
Destroy all Mordor Catapults.
Capture all inns and outposts.
Items in italics are optional objectives.
Ad blocker interference detected!
Wikia is a free-to-use site that makes money from advertising. We have a modified experience for viewers using ad blockers

Wikia is not accessible if you've made further modifications. Remove the custom ad blocker rule(s) and the page will load as expected.