Arrow (or Axe) Tower expansions are structures that may be built around the Fortress of any of the nine factions, as an expansion.
For some factions, they are named something else.
Men of the West (BFME 2)
Cost: 500

Elves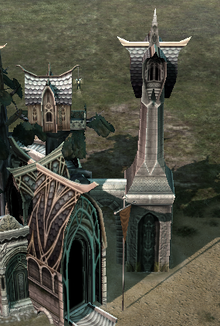 "Watchtower Expansion"
Cost: 500

Dwarves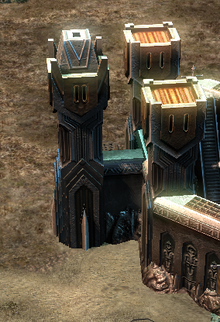 "Axe Tower"
Cost: 600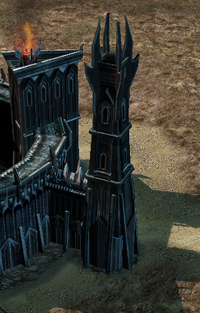 Cost: 600
Flaming arrows will be fired from here if Orcfire Munitions are purchased for the Fortress.

Mordor
"Barricade Expansion"
Cost: 600

Goblins (BFME 2)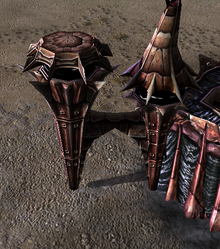 "Arrow Den"
Cost: 500
Arrow Den expansions build much quicker than Arrow-tower expansions of other the factions.

Angmar (RotWK only)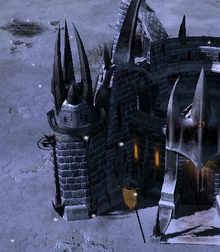 Cost: 600
Ad blocker interference detected!
Wikia is a free-to-use site that makes money from advertising. We have a modified experience for viewers using ad blockers

Wikia is not accessible if you've made further modifications. Remove the custom ad blocker rule(s) and the page will load as expected.